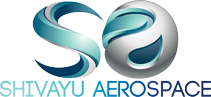 SHIVAYU
AEROSPACE
Manufacturing Creativity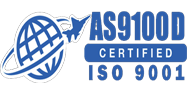 About Us
---
Shivayu Aerospace is a startup company established by Gp Capt ER Rajappan (Retd); a highly experienced aviation, aerospace, management and leadership expert providing design and manufacturing of high precision mechanical components for Aerospace, Aviation and Defence Industries. We are offering one stop solution for product design & development, manufacture and consulting services by using the state-of-the art CNC machines, CAD & CAM software and through our industry experts.
Our highly motivated team led by Industry experts and Armed Forces veterans harnesses the full spectrum human and machine capabilities to constantly innovate products and practices to achieve superior quality and cost benefit. The company's primary goal is to become a significant player to energize aerospace, aviation and defence industries through indigenous manufacturing of components and to contribute towards "MAKE IN INDIA" mission.
Shivayu Aerospace is keen to collaborate with leading aerospace, aviation and defence industries across the globe for design and manufacture of aerospace, aviation and defence products for Indian as well as global markets. Our highly skilled and efficient design team can come up with solution for product innovation, value engineering and cost reduction etc. As a part of expansion plan, we will induct more advanced manufacturing facilities to support our customers to meet their requirements.
Shivayu Aerospace is driven by people with strong value system; Integrity, Respect, Excellence and Innovation. All businesses of the company are always guided by these principle centered behaviour and ethical principles for equal benefit for all stakeholders.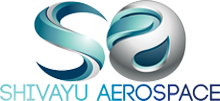 Our Core Values
Integrity
Excellence
Innovation
Respect
Our Vision & Mission
Our Vision is to serve the Aerospace, Aviation and Defence Industries in India and across the globe by providing Product Design-to-Manufacturing services through constant innovation and collaboration with the industry stakeholders.
Our Mission is to provide innovative design solutions, manufacture of high precision components and assemblies conforming to global standards at best price and to become a reliable supplier of high precision machined components, engineering services and consulting services to aerospace, aviation and defence industries in India and abroad.
"To synergise the potential of men and machines to innovate and sustain excellence"

AS 9100: 2016 Rev D Certificate